We've Sponsored a Snowflake!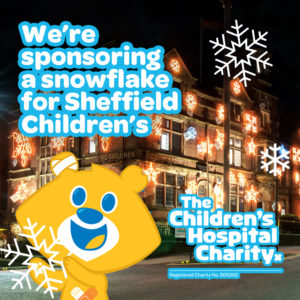 We are delighted to be sponsoring one of The Children's Hospital Charity's snowflakes for 2022!
Over the past seven years, the award-winning snowflake display has raised over £1 million for The Sheffield Children's Hospital!
You can now see our snowflake sparkle on the side of the Sheffield Children's Hospital main building, with an attached name tag recognising our contribution. 
The initiative brings people together with a shared goal to build a better future for the staff, patients, and their families at Sheffield Children's.
Have you managed to spot our City Taxis snowflake yet?
#lovelocal